超特選 純米大吟醸 醉泉 720ml
*Earliest delivery date is 4/4(Tue) (may require more days depending on delivery address).
Shipping fee is not included. More information.
超特選 純米大吟醸 醉泉 720ml
低温発酵で丁寧に仕上げたお酒。山田錦50%精白。香りより上品な味を重視。
-------------------------------
日本酒/内容量720ml
アルコール分16度
原材料名/国産米・国産米こうじ
精米歩合50%
山田錦使用歩合100%
-------------------------------
詳しくは山田酒造オフィシャルページへ http://yamadashuzo.com/
Add to Like via app
Reviews

(71)

Shipping method / fee

Payment method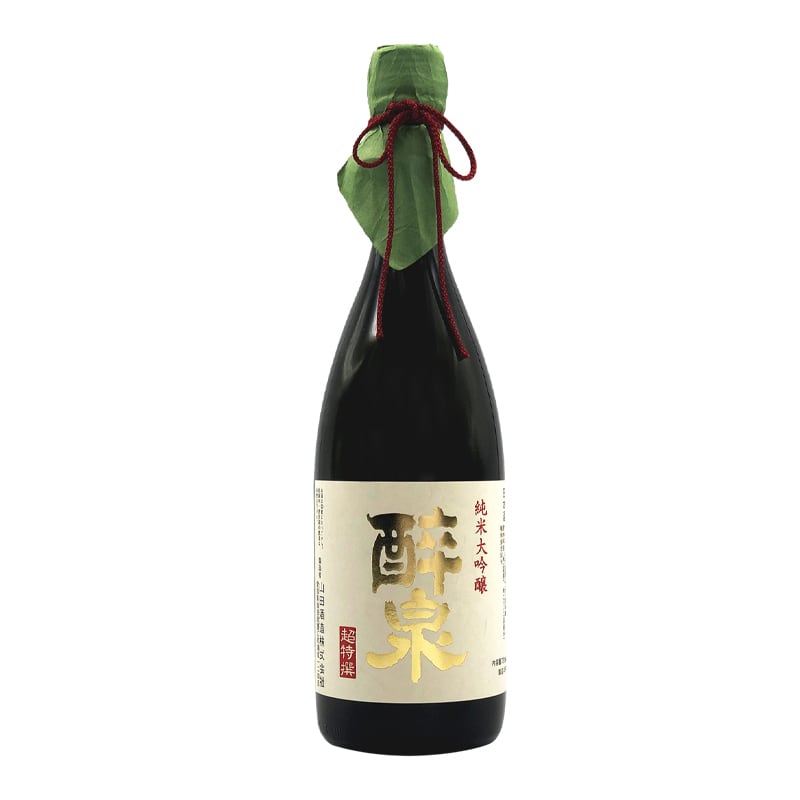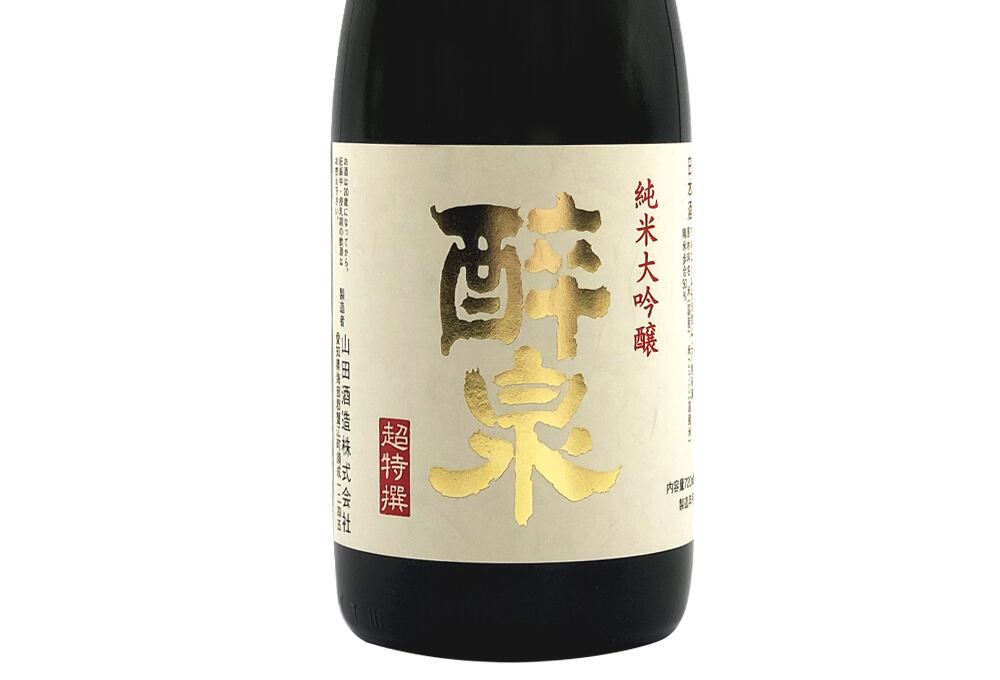 Credit Card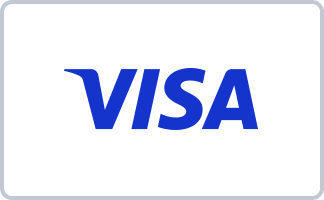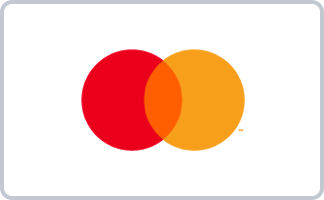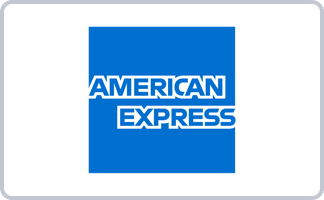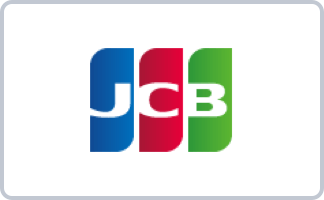 Amazon Pay

Make a payment using the credit card information or Amazon gift card registered in your Amazon account.

Post Pay(Pay ID)

Make your purchase using the Pay ID app to buy now and pay later. The payment must be made at a convenience store by the deadline.
Post pay fees : ¥350
The shipping fee for this item varies by the shipping method. Customers can choose the shipping method at time of purchase.
720㎖1本
クロネコヤマト60サイズ 720㎖1本
Hokkaido ¥1,700

Aomori ¥1,160

Iwate ¥1,160

Miyagi ¥1,050

Akita ¥1,160

Yamagata ¥1,050

Fukushima ¥1,050

Ibaraki ¥940

Tochigi ¥940

Gumma ¥940

Saitama ¥940

Chiba ¥940

Tokyo ¥940

Kanagawa ¥940

Yamanashi ¥940

Niigata ¥940

Nagano ¥940

Toyama ¥940

Ishikawa ¥940

Fukui ¥940

Gifu ¥940

Shizuoka ¥940

Aichi ¥940

Mie ¥940

Shiga ¥940

Kyoto ¥940

Osaka ¥940

Hyogo ¥940

Nara ¥940

Wakayama ¥940

Tottori ¥1,050

Shimane ¥1,050

Okayama ¥1,050

Hiroshima ¥1,050

Yamaguchi ¥1,050

Tokushima ¥1,050

Kagawa ¥1,050

Ehime ¥1,050

Kochi ¥1,050

Fukuoka ¥1,160

Saga ¥1,160

Nagasaki ¥1,160

Kumamoto ¥1,160

Oita ¥1,160

Miyazaki ¥1,160

Kagoshima ¥1,160

Okinawa ¥1,590
720㎖1本 2本箱入
クロネコヤマト60サイズ 720㎖2本箱 中身(720㎖1本)
Hokkaido ¥1,700

Aomori ¥1,160

Iwate ¥1,160

Miyagi ¥1,050

Akita ¥1,160

Yamagata ¥1,050

Fukushima ¥1,050

Ibaraki ¥940

Tochigi ¥940

Gumma ¥940

Saitama ¥940

Chiba ¥940

Tokyo ¥940

Kanagawa ¥940

Yamanashi ¥940

Niigata ¥940

Nagano ¥940

Toyama ¥940

Ishikawa ¥940

Fukui ¥940

Gifu ¥940

Shizuoka ¥940

Aichi ¥940

Mie ¥940

Shiga ¥940

Kyoto ¥940

Osaka ¥940

Hyogo ¥940

Nara ¥940

Wakayama ¥940

Tottori ¥1,050

Shimane ¥1,050

Okayama ¥1,050

Hiroshima ¥1,050

Yamaguchi ¥1,050

Tokushima ¥1,050

Kagawa ¥1,050

Ehime ¥1,050

Kochi ¥1,050

Fukuoka ¥1,160

Saga ¥1,160

Nagasaki ¥1,160

Kumamoto ¥1,160

Oita ¥1,160

Miyazaki ¥1,160

Kagoshima ¥1,160

Okinawa ¥1,590
720㎖2本 2個付け
クロネコヤマト80サイズ 720㎖2本 2個付け
Hokkaido ¥1,920

Aomori ¥1,160

Iwate ¥1,160

Miyagi ¥1,050

Akita ¥1,160

Yamagata ¥1,050

Fukushima ¥1,050

Ibaraki ¥940

Tochigi ¥940

Gumma ¥940

Saitama ¥940

Chiba ¥940

Tokyo ¥940

Kanagawa ¥940

Yamanashi ¥940

Niigata ¥940

Nagano ¥940

Toyama ¥940

Ishikawa ¥940

Fukui ¥940

Gifu ¥940

Shizuoka ¥940

Aichi ¥940

Mie ¥940

Shiga ¥940

Kyoto ¥940

Osaka ¥940

Hyogo ¥940

Nara ¥940

Wakayama ¥940

Tottori ¥1,050

Shimane ¥1,050

Okayama ¥1,050

Hiroshima ¥1,050

Yamaguchi ¥1,050

Tokushima ¥1,050

Kagawa ¥1,050

Ehime ¥1,050

Kochi ¥1,050

Fukuoka ¥1,160

Saga ¥1,160

Nagasaki ¥1,160

Kumamoto ¥1,160

Oita ¥1,160

Miyazaki ¥1,160

Kagoshima ¥1,160

Okinawa ¥2,140
720㎖2本
クロネコヤマト80サイズ 720㎖2本
Hokkaido ¥1,920

Aomori ¥1,160

Iwate ¥1,160

Miyagi ¥1,050

Akita ¥1,160

Yamagata ¥1,050

Fukushima ¥1,050

Ibaraki ¥940

Tochigi ¥940

Gumma ¥940

Saitama ¥940

Chiba ¥940

Tokyo ¥940

Kanagawa ¥940

Yamanashi ¥940

Niigata ¥940

Nagano ¥940

Toyama ¥940

Ishikawa ¥940

Fukui ¥940

Gifu ¥940

Shizuoka ¥940

Aichi ¥940

Mie ¥940

Shiga ¥940

Kyoto ¥940

Osaka ¥940

Hyogo ¥940

Nara ¥940

Wakayama ¥940

Tottori ¥1,050

Shimane ¥1,050

Okayama ¥1,050

Hiroshima ¥1,050

Yamaguchi ¥1,050

Tokushima ¥1,050

Kagawa ¥1,050

Ehime ¥1,050

Kochi ¥1,050

Fukuoka ¥1,160

Saga ¥1,160

Nagasaki ¥1,160

Kumamoto ¥1,160

Oita ¥1,160

Miyazaki ¥1,160

Kagoshima ¥1,160

Okinawa ¥2,140
1800㎖1本・720㎖1本 2本箱入
クロネコヤマト80サイズ 1800㎖1本・720㎖1本 2本箱入
Hokkaido ¥1,920

Aomori ¥1,160

Iwate ¥1,160

Miyagi ¥1,050

Akita ¥1,160

Yamagata ¥1,050

Fukushima ¥1,050

Ibaraki ¥940

Tochigi ¥940

Gumma ¥940

Saitama ¥940

Chiba ¥940

Tokyo ¥940

Kanagawa ¥940

Yamanashi ¥940

Niigata ¥940

Nagano ¥940

Toyama ¥940

Ishikawa ¥940

Fukui ¥940

Gifu ¥940

Shizuoka ¥940

Aichi ¥940

Mie ¥940

Shiga ¥940

Kyoto ¥940

Osaka ¥940

Hyogo ¥940

Nara ¥940

Wakayama ¥940

Tottori ¥1,050

Shimane ¥1,050

Okayama ¥1,050

Hiroshima ¥1,050

Yamaguchi ¥1,050

Tokushima ¥1,050

Kagawa ¥1,050

Ehime ¥1,050

Kochi ¥1,050

Fukuoka ¥1,160

Saga ¥1,160

Nagasaki ¥1,160

Kumamoto ¥1,160

Oita ¥1,160

Miyazaki ¥1,160

Kagoshima ¥1,160

Okinawa ¥2,140
1800㎖1本
クロネコヤマト80サイズ 1800㎖1本
Hokkaido ¥1,920

Aomori ¥1,160

Iwate ¥1,160

Miyagi ¥1,050

Akita ¥1,160

Yamagata ¥1,050

Fukushima ¥1,050

Ibaraki ¥940

Tochigi ¥940

Gumma ¥940

Saitama ¥940

Chiba ¥940

Tokyo ¥940

Kanagawa ¥940

Yamanashi ¥940

Niigata ¥940

Nagano ¥940

Toyama ¥940

Ishikawa ¥940

Fukui ¥940

Gifu ¥940

Shizuoka ¥940

Aichi ¥940

Mie ¥940

Shiga ¥940

Kyoto ¥940

Osaka ¥940

Hyogo ¥940

Nara ¥940

Wakayama ¥940

Tottori ¥1,050

Shimane ¥1,050

Okayama ¥1,050

Hiroshima ¥1,050

Yamaguchi ¥1,050

Tokushima ¥1,050

Kagawa ¥1,050

Ehime ¥1,050

Kochi ¥1,050

Fukuoka ¥1,160

Saga ¥1,160

Nagasaki ¥1,160

Kumamoto ¥1,160

Oita ¥1,160

Miyazaki ¥1,160

Kagoshima ¥1,160

Okinawa ¥2,140
1800㎖2本
クロネコヤマト100サイズ 1800㎖2本
Hokkaido ¥2,160

Aomori ¥1,380

Iwate ¥1,380

Miyagi ¥1,270

Akita ¥1,380

Yamagata ¥1,270

Fukushima ¥1,270

Ibaraki ¥1,160

Tochigi ¥1,160

Gumma ¥1,160

Saitama ¥1,160

Chiba ¥1,160

Tokyo ¥1,160

Kanagawa ¥1,160

Yamanashi ¥1,160

Niigata ¥1,160

Nagano ¥1,160

Toyama ¥1,160

Ishikawa ¥1,160

Fukui ¥1,160

Gifu ¥1,160

Shizuoka ¥1,160

Aichi ¥1,160

Mie ¥1,160

Shiga ¥1,160

Kyoto ¥1,160

Osaka ¥1,160

Hyogo ¥1,160

Nara ¥1,160

Wakayama ¥1,160

Tottori ¥1,270

Shimane ¥1,270

Okayama ¥1,270

Hiroshima ¥1,270

Yamaguchi ¥1,270

Tokushima ¥1,270

Kagawa ¥1,270

Ehime ¥1,270

Kochi ¥1,270

Fukuoka ¥1,380

Saga ¥1,380

Nagasaki ¥1,380

Kumamoto ¥1,380

Oita ¥1,380

Miyazaki ¥1,380

Kagoshima ¥1,380

Okinawa ¥2,710
1800㎖2本 2個付け
クロネコヤマト100サイズ 1800㎖2本 2個付け
Hokkaido ¥2,160

Aomori ¥1,380

Iwate ¥1,380

Miyagi ¥1,270

Akita ¥1,380

Yamagata ¥1,270

Fukushima ¥1,270

Ibaraki ¥1,160

Tochigi ¥1,160

Gumma ¥1,160

Saitama ¥1,160

Chiba ¥1,160

Tokyo ¥1,160

Kanagawa ¥1,160

Yamanashi ¥1,160

Niigata ¥1,160

Nagano ¥1,160

Toyama ¥1,160

Ishikawa ¥1,160

Fukui ¥1,160

Gifu ¥1,160

Shizuoka ¥1,160

Aichi ¥1,160

Mie ¥1,160

Shiga ¥1,160

Kyoto ¥1,160

Osaka ¥1,160

Hyogo ¥1,160

Nara ¥1,160

Wakayama ¥1,160

Tottori ¥1,270

Shimane ¥1,270

Okayama ¥1,270

Hiroshima ¥1,270

Yamaguchi ¥1,270

Tokushima ¥1,270

Kagawa ¥1,270

Ehime ¥1,270

Kochi ¥1,270

Fukuoka ¥1,380

Saga ¥1,380

Nagasaki ¥1,380

Kumamoto ¥1,380

Oita ¥1,380

Miyazaki ¥1,380

Kagoshima ¥1,380

Okinawa ¥2,710
1800㎖3本
クロネコヤマト100サイズ 1800㎖3本
Hokkaido ¥2,160

Aomori ¥1,380

Iwate ¥1,380

Miyagi ¥1,270

Akita ¥1,380

Yamagata ¥1,270

Fukushima ¥1,270

Ibaraki ¥1,160

Tochigi ¥1,160

Gumma ¥1,160

Saitama ¥1,160

Chiba ¥1,160

Tokyo ¥1,160

Kanagawa ¥1,160

Yamanashi ¥1,160

Niigata ¥1,160

Nagano ¥1,160

Toyama ¥1,160

Ishikawa ¥1,160

Fukui ¥1,160

Gifu ¥1,160

Shizuoka ¥1,160

Aichi ¥1,160

Mie ¥1,160

Shiga ¥1,160

Kyoto ¥1,160

Osaka ¥1,160

Hyogo ¥1,160

Nara ¥1,160

Wakayama ¥1,160

Tottori ¥1,270

Shimane ¥1,270

Okayama ¥1,270

Hiroshima ¥1,270

Yamaguchi ¥1,270

Tokushima ¥1,270

Kagawa ¥1,270

Ehime ¥1,270

Kochi ¥1,270

Fukuoka ¥1,380

Saga ¥1,380

Nagasaki ¥1,380

Kumamoto ¥1,380

Oita ¥1,380

Miyazaki ¥1,380

Kagoshima ¥1,380

Okinawa ¥2,710
300㎖12本 冷酒箱
クロネコヤマト100サイズ 300㎖12本 冷酒箱
Hokkaido ¥2,160

Aomori ¥1,270

Iwate ¥1,270

Miyagi ¥1,160

Akita ¥1,270

Yamagata ¥1,160

Fukushima ¥1,160

Ibaraki ¥1,160

Tochigi ¥1,160

Gumma ¥1,160

Saitama ¥1,160

Chiba ¥1,160

Tokyo ¥1,160

Kanagawa ¥1,160

Yamanashi ¥1,160

Niigata ¥1,160

Nagano ¥1,160

Toyama ¥1,160

Ishikawa ¥1,160

Fukui ¥1,160

Gifu ¥1,160

Shizuoka ¥1,160

Aichi ¥1,160

Mie ¥1,160

Shiga ¥1,160

Kyoto ¥1,160

Osaka ¥1,160

Hyogo ¥1,160

Nara ¥1,160

Wakayama ¥1,160

Tottori ¥1,270

Shimane ¥1,270

Okayama ¥1,270

Hiroshima ¥1,270

Yamaguchi ¥1,270

Tokushima ¥1,270

Kagawa ¥1,270

Ehime ¥1,270

Kochi ¥1,270

Fukuoka ¥1,380

Saga ¥1,380

Nagasaki ¥1,380

Kumamoto ¥1,380

Oita ¥1,380

Miyazaki ¥1,380

Kagoshima ¥1,380

Okinawa ¥2,710